GLASSING FOR CONTENT - #1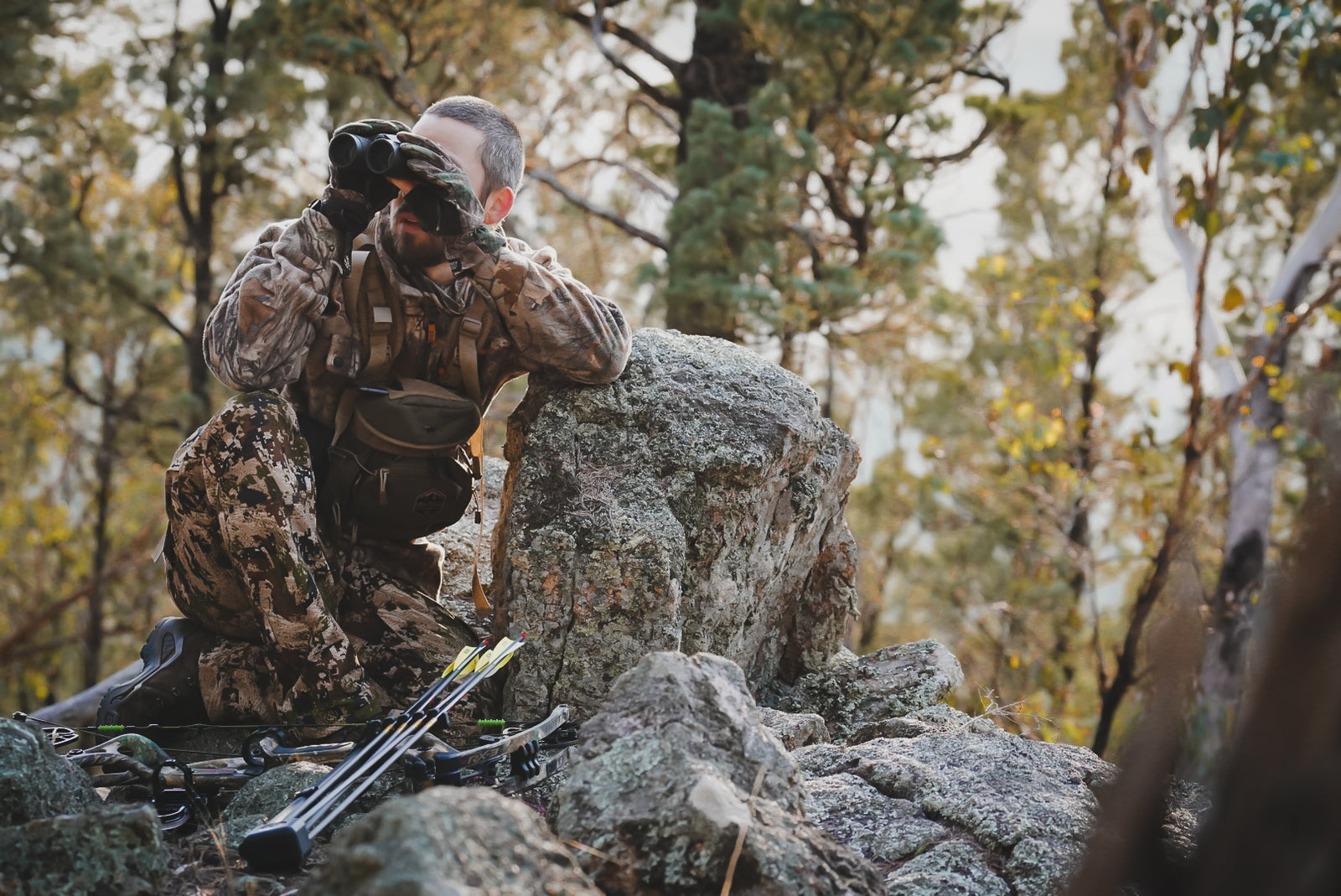 Glassing For Content is our new series of blog posts where we bring you notable hunting, conservation or general outdoors related content that we've enjoyed and think you'll get something from too.
This week we bring to you a chat with our unashamed man-crush Paul West, of River Cottage Australia fame. We also review Far / From Done film by Jerry Redman of Bowhunt Downunder, featuring Adam Greentree. 
Words by Rob Evans (@thevenisondiplomat)
Jungle Brothers #68 Food & Movement with Paul West
We sometimes stumble onto little podcast gems that are just too good not to share. In this newsletter we draw your attention to the Jungle Brothers Podcast, featuring Paul West.

Paul is an Author, Chef, TV Presenter and an all-round top bloke. He is most well-known for starring in River Cottage Australia where he sets up his own working farm and creates recipes using his own produce. In this episode Paul also lays out his top tips for people looking to start growing and cooking their own produce.
The thing we like most about this podcast is the addictive passion and positivity that Paul illuminates. He discussed how food, movement and mental wellbeing can be used to give balance to life. He puts forth a simple challenge for all of us; get outside and get moving. 
Take a listen here - https://junglebrothers.com/68-food-movement-with-paul-west/
Review of Far / From Done by Bowhunt Downunder
As I sit at my desk with my newborn daughter on my lap and a fresh cup of coffee steaming away beside me I am transported to the backcountry of Colorado in the United States. It is early on a Sunday morning and I am buggered from a quick weekend getaway hunting for deer. I have taken advantage of this spare moment of early morning solitude to watch the latest hunting video staring bow hunting royalty, the Greentree's.
I settle in for forty minutes of breathtaking imagery and high quality videography. It is rare for me these days to manage a full episode of a show, or god forbid a movie, without busying about in the kitchen or toying aimlessly on my phone.
However, the punchy storyline kept me engaged even though I was sometimes straining to hear Adam's running commentary (that's the fun of outdoor filming I guess).

After spending a full week hunting with an over-the-counter Elk tag in a popular public land location in Colorado, it is time for Kimmi to return to Denver for her flight home. Adam continues on to a new location, cycling in to a rundown hut for the last few days of the legal bow hunting season. This brings immediate results with plenty more Elk spotted, including a few good bulls that he decides to pursue. After calling in a group of elk into thick scrub, Adam's bow string is damaged and he is forced to either give up or to retreat back to the hut and make hasty overnight repairs. It would be remise of me to give away the outcome of the film, but let's just say that things come to a satisfactory conclusion.

I will confess, I have not yet tried my hand at bow hunting. Those who have tell me that there is much more to it than putting meat on the table or antlers on the wall. It requires immense mental stamina, practiced skill and determination.
You are forced to test your own limits, to go out there and get beaten down, only to get back up again.

Maybe I am cursed with watching too many other people bow hunt on videos and have become aware of the overwhelming challenges associated with it. One thing is for certain, this short film goes a long way towards showing me what it is all about. It is challenging, and there are many obstacles in the way, each competing to be the one that forces you to give up. However, you can't fail when you have already succeeded at committing your own time and effort into a difficult pursuit.
Besides, you will never live an experience so unique or take in so much wonderful scenery and wildlife.
Purchase or rent and enjoy the film here: https://vimeo.com/ondemand/farfromdone
---