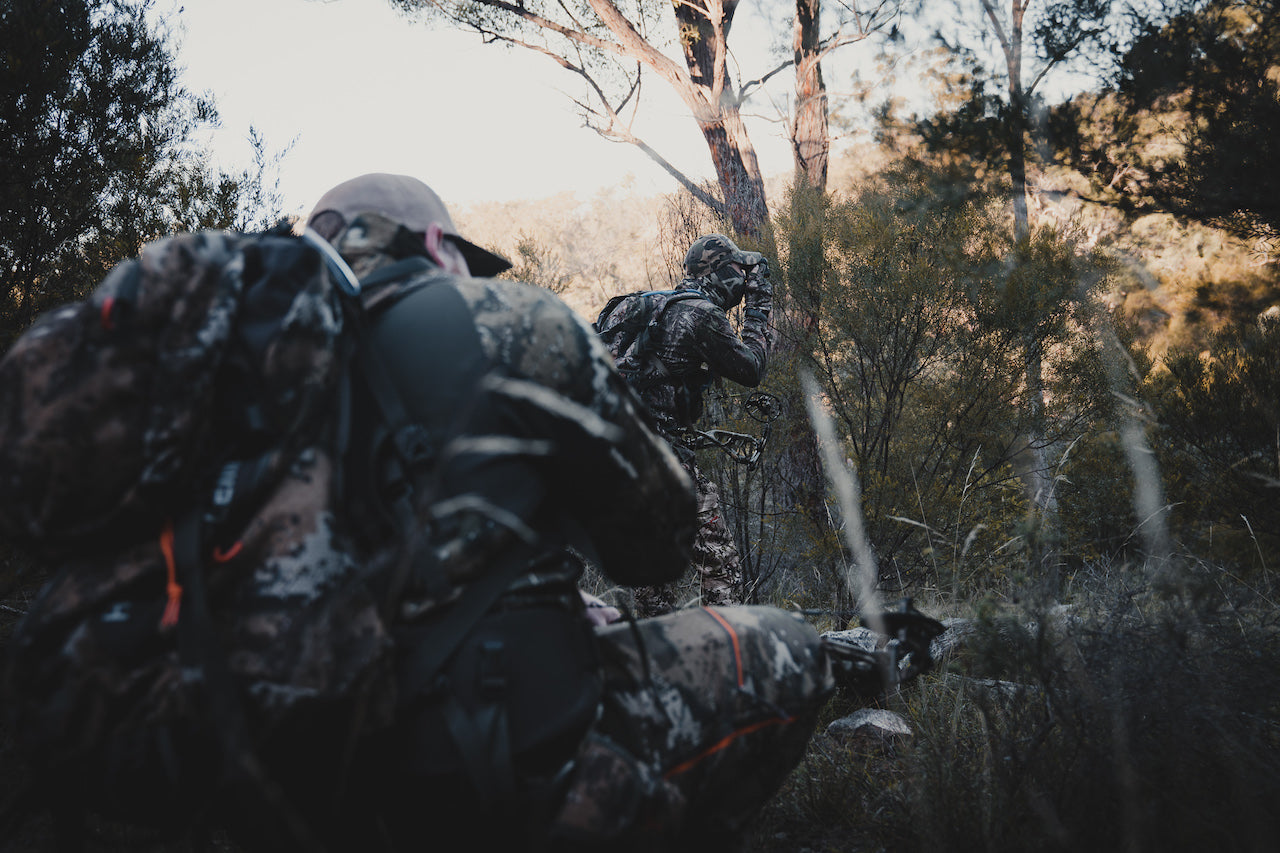 Glassing For Content is our new series of blog posts where we bring you notable hunting, conservation or general outdoors related content that we've enjoyed and think you'll get something from too.
Words by Rob Evans (@thevenisondiplomat)
BLOOD ORIGINS – EPISODE 48 – IN DEFENCE OF MATT RINELLA
For those that enjoy watching, reading and listening to MeatEater content, you will likely have seen, read about or heard of Matt Rinella. Matt is the older brother of Steven Rinella, host of MeatEater, and a long time hunter and biologist in Montana.   
Recently, MeatEater posted an article by Matt entitled "The case against hunter recruitment". The premise of the article is to challenge the R3 movement, which stands for 'recruit, retain, and reactivate'. In Matt's words, "the movement seeks to recruit new hunters, retain hunters that are already at it, and get those who have quit hunting back in the woods". Link to the original article - https://www.themeateater.com/hunt/big-game/the-case-against-hunter-recruitment
As an adult-onset hunter, I have to admit my initial reaction was to feel disappointed. To me the article stank of a certain irony, given that MeatEater could be seen as one of the biggest influencers towards R3 in the hunting industry, particularly in the US. The idea also struck me personally, as I attribute content created by MeatEater and others with bringing me over the threshold into the hunting world.  
The article has quickly blown up in the US and has been covered by many podcasters and commentators, most of whom are against the premise. This has led to Matt Rinella seeking an audience with Robbie from Blood Origins, who has followed the discussion around this article closely. I won't diverge into a long-winded commentary of my views and opinions on the matter, but will instead implore you to read the article and then take a listen to the podcast. As always, Robbie provides a fair and reasonable opportunity for his guest to flesh out his ideas.
Let's just say that the conversation has challenged me to consider what the future of hunting in Australia could and should look like. 
Link to the podcast episode with Matt Rinella - https://megaphone.link/WPCM2750508319


HUNTING ARETE – AUSSIE BUSH HARVEST 
Check out a recent podcast hosted by Dave Byrnes of Hunting Arete who spent a few days public land hunting with Alex Proft (Profty) of Aussie Bush Harvest. Profty is an extremely passionate and thoughtful hunter. He is honest and self-reflective about just how lucky we are to have the opportunities we do in Australia and New Zealand. Profty lives and breathes the Aussie outdoorsmen's way of life, but above all he likes to keep his good times natural. 
Check out the podcast on most platforms by searching Hunting Arete and looking for Episode 43 on 7th October 2020 titled 'Good Times, Natural & Public'. http://huntingarete.com.au/episode-43-good-times-natural-public/
Or to really get pumped for an outdoor adventure check out Profty's YouTube page - https://www.youtube.com/user/AussieBushHarvest
PACK AND RIFLE – PHILIP HOLDEN
A classic hunting adventure book from Philip Holden, recounting his adventures as a deer culler with the New Zealand Government Forest Service.
PACK AND RIFLE is the book that has inspired generations of hunters to experience all that wild New Zealand has to offer. It recounts Philip Holden's adventures as a deer culler and contains a wealth of knowledge and hunting lore ready now to be taken up by a new generation of hunting and outdoor enthusiasts. 
Hardcopy – https://www.booktopia.com.au/pack-and-rifle-philip-holden/book/9781869509897.html
Softcopy (Kindle) - https://www.amazon.com.au/Pack-Rifle-Philip-Holden-ebook/dp/B008335AJW
---