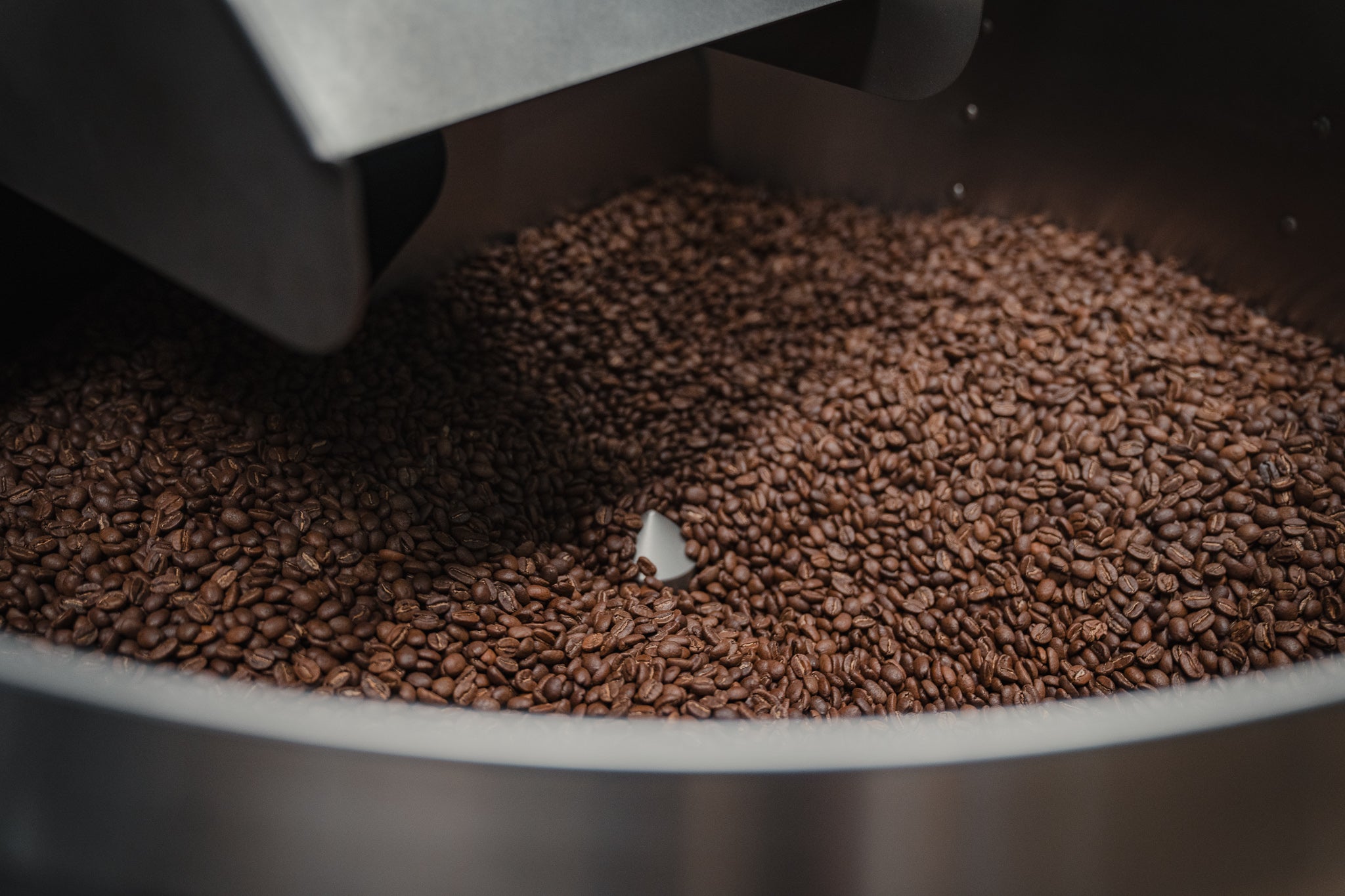 Our Coffee
Our approach to coffee is simple: We want you to enjoy the highest quality, best tasting coffee possible when out on your adventures. That's why we handle the sourcing, sampling, roasting, processing and packing of all of our coffee in-house.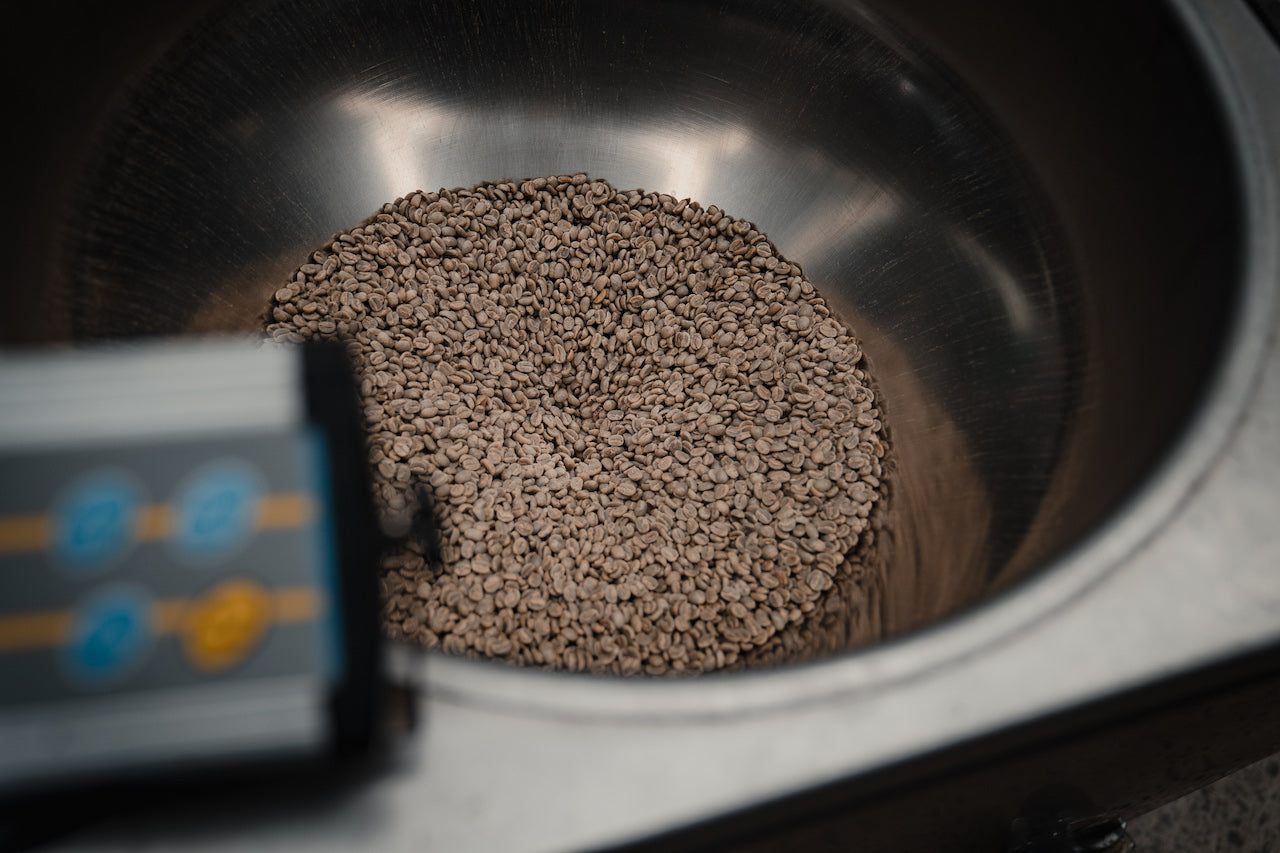 Origins
The quality of a coffee starts with the quality of the green beans. So we source only specialty-grade beans from the best coffee growing regions in the world including Papua New Guinea, Brazil, Colombia and Ethiopia.
Each coffee has unique attributes and flavour profiles depending on the altitude it was grown, the richness of the soil and the processing methods used after harvest.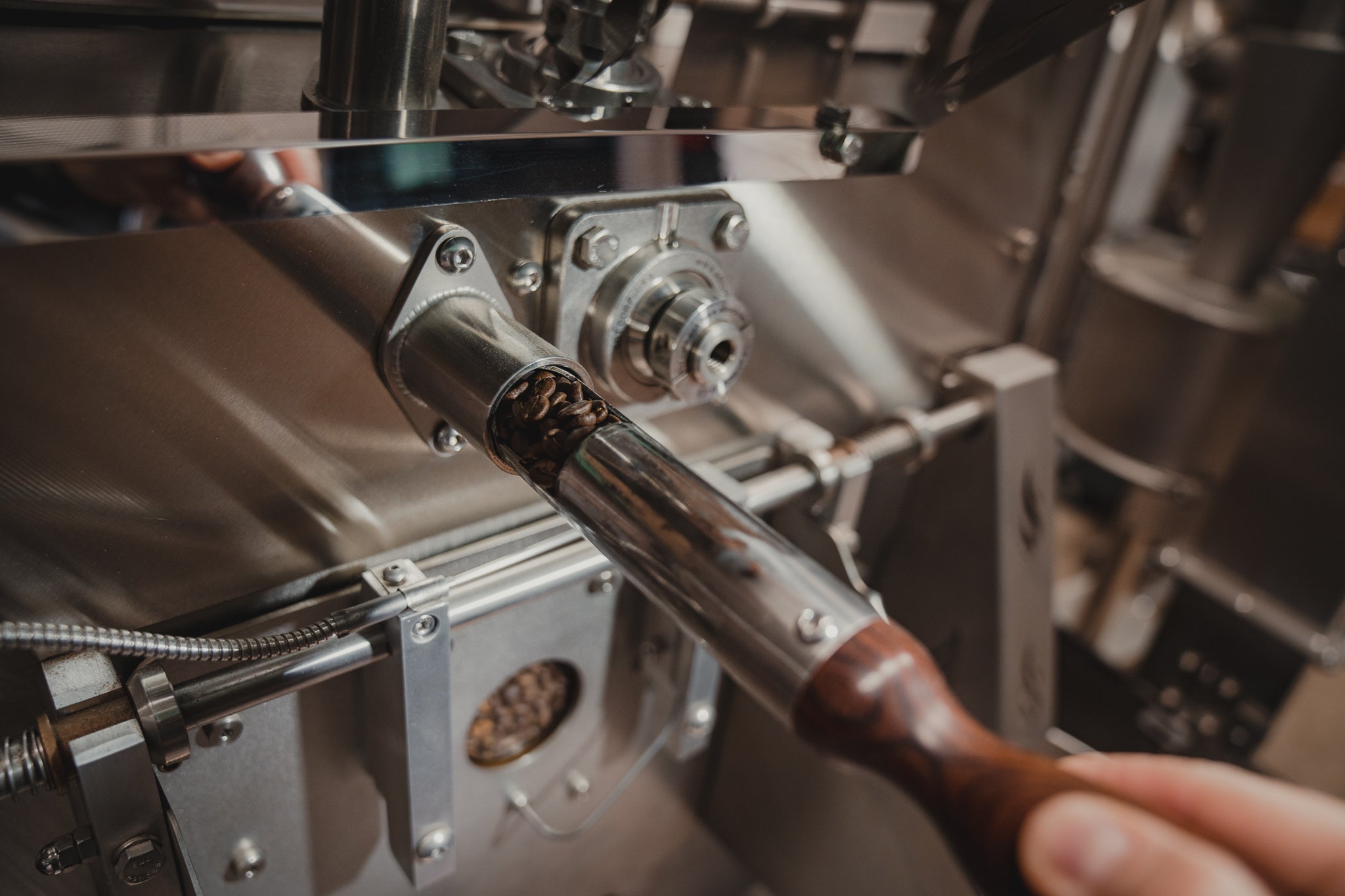 Our Roasters
We pride ourselves on a quality product at Dog & Gun, that's why we went with arguably some of the best roasting machines in the world - Loring. With unparalleled repeatability and efficiency, each batch we roast is consistently delicious (as long as we do our part!)
Loring roasters allow greater control of the roasting process (resulting in a better quality cup of Joe) while also having a considerably smaller carbon footprint - they use up to 70% less gas than a conventional drum roaster.
They're also extremely efficient and require much less maintenance, which means we can focus on just getting more of the good stuff out the door. All wins in our books! >
The Science & Art of Coffee Roasting
Coffee roasting sits at the intersection of science and art… it's a culinary process that requires our senses to determine if the result is what we're after. If the coffee doesn't taste good in the cup, then we haven't done our job right regardless of what the data says.
But roasting well also requires us to measure and adjust specific parameters to make the result as consistent as possible. Not easy, given that coffee is an organic product with a ton of variables that can affect how it roasts and tastes!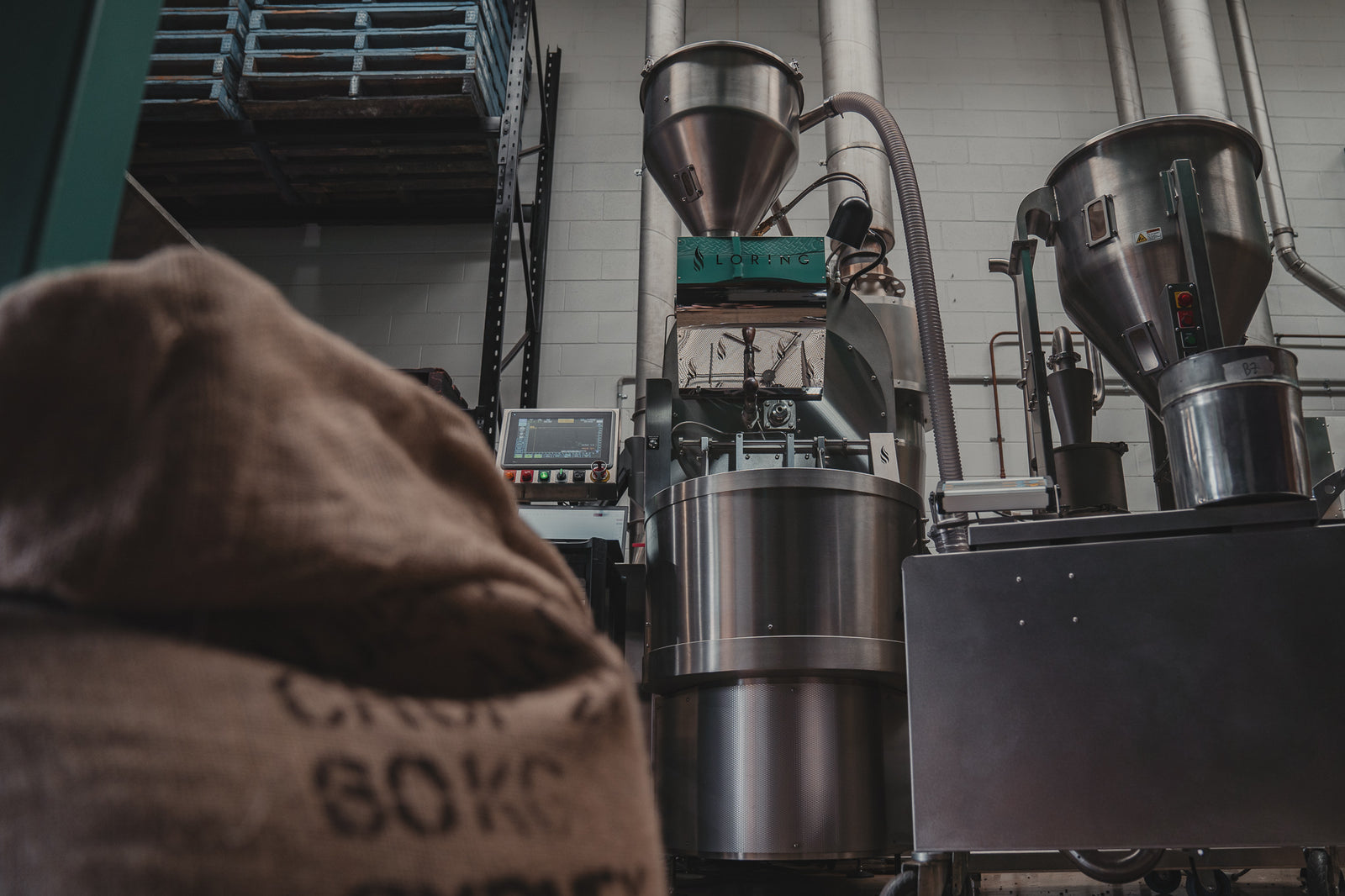 Consistency and Quality
When you buy Dog & Gun Coffee, you can rest assured that we've done everything we can to provide you with coffee that is fresh, consistent and bloody tasty. Here are some of the steps we take to bring you a quality brew:
1. All of the beans we buy in are considered "specialty" grade according to the Specialty Coffee Association standards. This means that they have been professionally graded to a minimum standard based on the number of defects across the batch and how the coffee tastes.

2. We measure data points including bean moisture, weight in vs weight out and colour to ensure every batch is within spec.

3. Coffee flavour deteriorates pretty rapidly over time… so we roast twice each week to ensure your coffee is always fresh.

4. Every batch is manually screened for defects as it's loaded and then passed through a magnetic screen to catch any stones, keys, bolts, fake teeth etc which may have found their way into the green bean bag and wouldn't do any good for a coffee grinder.

5. All coffee then goes through a gravity separator after roasting to be doubly sure that there's nothing but coffee beans being shipped out.

6. We grind and pack coffee fresh each day according to the orders coming in, so there's minimal stock on the shelves deteriorating. It's a logistical nightmare trying to keep just the right amount of stock on hand…. but the trade-off is worth it.

6. We consume copious amounts of coffee. It's a tough gig but someone has to make sure every batch tastes just right, so we test a variety of brewing methods with every batch to ensure everything is on point. You're bloody welcome.


More questions?
Get in touch with any questions you have and we'll do our best to pester Shaun to answer them as soon as possible. Don't worry, he loves it.
CONTACT US HERE